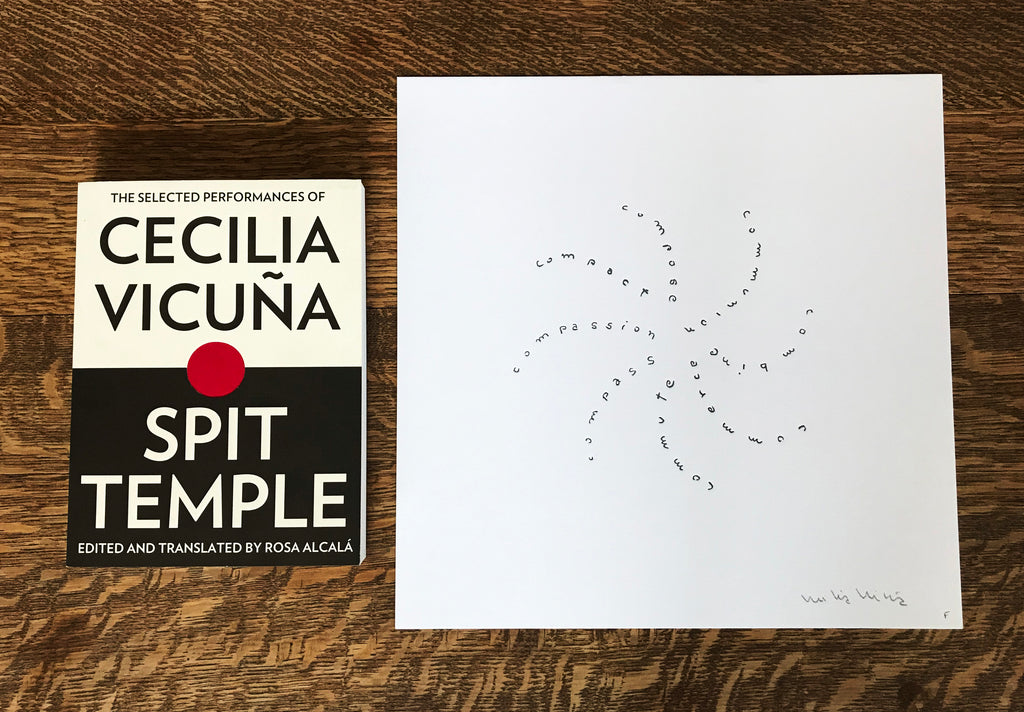 COM (TEXT DRAWING) SPECIAL EDITION
$ 250.00
This limited-edition letterpress print of Cecilia Vicuña's text drawing "Com" is accompanied by a signed and lettered copy of the first edition of Spit Temple: The Selected Performances of Cecilia Vicuña, by Cecilia Vicuña, edited by Rosa Alcalá (UDP 2012).
Edition of 26, signed and lettered.
12 in x 12 in.
Printed at UDP on high-quality archival paper.