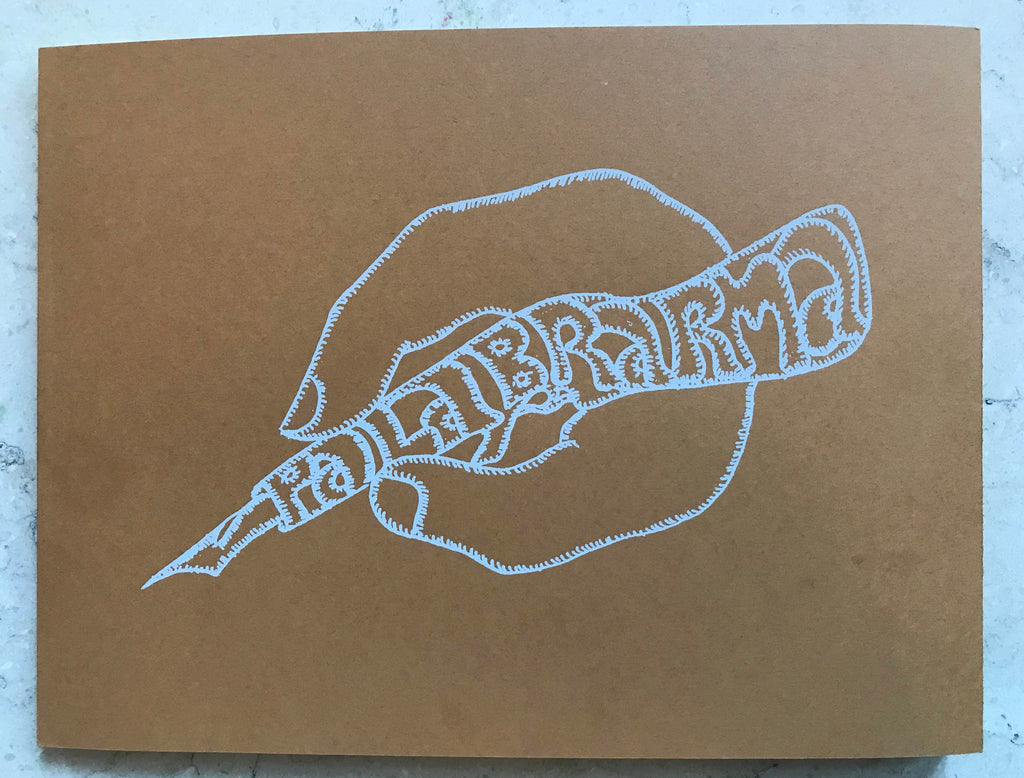 AMAzone Palabrarmas by Cecilia Vicuña
$ 40.00
AMAzone Palabrarmas by Cecilia Vicuña and translated by James O'Hern was printed in an edition of 200 by The Circadian Press on the occasion of the exhibition Cecilia Vicuña: PALABRARman at the Neubauer Collegium for Culture and Society, University of Chicago in March of 2018.
"The one-word poem/drawings that compose the AMAzone Palabrarmas book were created in Bogotá in 1978 after a trip to the Amazon where the vision of an embodied Palabrarma came to me: an Indian girl flying with a word-weapon in hand: a shovel with wings. Her vision of words made her fly, and she danced and laughed as she flew." - Cecilia Vicuña, 2018
This book inaugurates the "Manuals for the Transformation of the World" series by Cecilia Vicuña, to be published by Ugly Duckling Presse.
Only 40 copies of this book are available from UDP. 
You can purchase this special edition along with Cecilia Vicuña's Spit Temple for the special price of $50. Simply select the bundle from the dropdown menu.
For more info on Spit Temple, click here.